Tick & Mosquito Workshop
March 11  | 9am - 330pm 
21 Kingsbridge Drive Piscataway, NJ  08854
We invite you to join us for the NJPMA Tick & Mosquito Workshop at the Radisson Hotel in Piscataway, New Jersey. The workshop will feature a mix of in-depth sessions featuring the latest research in the pest management industry and how to combat mosquitoes and ticks.
The Tick & Mosquito Workshop will cover the following topics…
Focus On the Future of Mosquito-Borne Illness.  What is the Next Zika.
How Can You Improve Your Mosquito Control Service?
Myths and Fallacies About Mosquito Control: What Customers Believe and How It Impacts Sales and Services.
Ticks: Biology and Ecology and Management Control Strategies.
NJDEP Update:  When do you need 7a, 3a, 8B or 8A to apply pesticides for mosquitoes and/or ticks.
Featured Speakers include:
Stanton Cope, Ph.D.
Moses Cucura MS, Entomologist, Suffolk County Vector Control
Steve Bross - NJDEP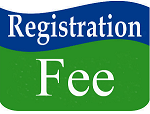 Registration
NJPMA Member - $85.00
Non-Member - $125.00
(Includes Continental Breakfast and Lunch)


Members get to enjoy Express Registration.  Just a few clicks will save you money and get you on your way.  Click HERE for Details!!

NJDEP Credits
Categories 7A - 3, 8A - 5,
8B - 5, and CORE - 2


PA Dept of Ag. Credits Applied for in Categories 7A, 8A, 8B, 13, 3A, 3B and CORE