If You Have Any Questions or Difficulties Registering for This or Any Other Class.

NJ DEP Credits - CORE - 4 / Cat 7A General & Household Pest Control - 8  /  Cat 8A - General Public Health - 6  (Updated 5/20)


NJ Public Health Credits - 5.0
NJ DEP Approved Training Manuals are available from your local Rutgers Extension Office. 

PA Dept of Ag. Credits - CORE - 6 / Cat 11 - Household/Health Related - 4 / Cat 15 - Public Health-Vertebrate Research - 2 / Cat 23 - Park/School Pest Control - 6

Members get to enjoy Express Registration.  Just a few clicks can save you money and get you on your way .
All Attendees Must Register Online.
To Register, click on the date of the class you wish to attend below.
Walk-ins are NOT ALLOWED.  You MUST register online.
All Classes are Open for Registration, Unless marked as - SOLD OUT.
PAYMENT/CANCELLATION POLICY:  During this time of increased demand for these courses we are doing our best to make sure we can get everyone who wants a course, into a course.  Due to Limited Capacity at our venues, we often sell out.  For this reason, we are strictly enforcing out Payment/Cancellation Policy.   All classes MUST be PAID at least two days in advance.  Cancellations are allowed as long as we are notified by email ( Classes@NJPMA.com ) at least two days in advance.  No-shows forfeit their registration fee, however you may reschedule for a fee of $20.
Middlesex County (Piscataway)
9am to 3pm
Driving Directions
Radisson Hotel Piscataway - Somerset
Due to State Mandated Occupancy Rules this Course is Limited to 24 Attendees for Each Class.

Morris County (East Hanover)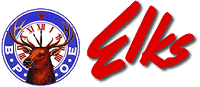 Morris County (Morris Twp)
9am to 3pm
No Classes Scheduled at This Location
9am to 3pm
No Classes Scheduled at This Location
Monmouth County (Freehold)
9am to 3pm
No Classes Scheduled at This Location
Earn Credits in Categories 7A, 7D,  8A, 13,  and CORE