If You Have Any Questions or Difficulties Registering for This or Any Other Class.

Our Online Classes are Considered In-Person by the NJDEP therefor you can earn Full Credit by attending.
NJ DEP Credits - (Per Day)
Day #1 - 7B -Termites & Other WDI - 12 / CORE - 4  
Day #2 - 7B -Termites & Other WDI - 12 / Cat 7A - 5 / Cat 8A - 5 / Cat 8C - 5 / Cat 7E - 5
(Updated 2/22)


NJ Public Health Credits - 5.0 Per Day

PA Dept of Ag. Credits (Must Attend both Days) - CORE - 6 / Cat 11- Household/Health Related - 3  / Cat 12 - Wood Destroying Pests - 10 / Cat 23 - Park/School Pest Control - 3
All Attendees Must Register Online.
To Register, click on the date of the class you wish to attend below.
Walk-ins are NOT ALLOWED.  You MUST register online.
All Classes are Open for Registration, Unless marked as - SOLD OUT.
PAYMENT/CANCELLATION POLICY:  During this time of increased demand for these courses we are doing our best to make sure we can get everyone who wants a course, into a course.  Due to Limited Capacity at our venues, we often sell out.  For this reason, we are strictly enforcing out Payment/Cancellation Policy.   All classes MUST be PAID at least two days in advance.  Cancellations are allowed as long as we are notified by email ( Classes@NJPMA.com ) at least two days in advance.  No-shows forfeit their registration fee, however you may reschedule for a fee of $20.
You MUST Pay at the time of Registration.  No Checks or Cash for Webinars. 
Our WDI Credentialing Class will return in Early 2024.  The Final Details are being worked out, however you can click HERE to get the basics!
Category 7B - Termites & Other WDI Re-Certification Webinar - Train Home or Office

Upcoming Classes: 
No Classes scheduled at this time.  This class will return in January 2024.
Join our Email List to stay up on all of our upcoming Classes and Workshops.  Click HERE for details.
Our Online Classes are Considered In-Person by the NJDEP.  Earn 100% of Offered Credits by attending.  NO 25% LIMITATIONS!
IMPORTANT INFORMATION ATTENDING ONLINE CLASSES
Government issued photo ID is required and will be verified prior to and immediately after the  meeting (i.e. will not be video recorded)
Attendees must be visible throughout the entire session (with live video on) and must stay to the end.
Polls will be randomly scheduled, & attendance will be visually monitored by a moderator.
Call-ins (audio only) are not allowed; you need a computer with *live* video capability.

Sorry No SMARTPHONES or TABLETS Permitted for this class.
THE NJ Health and PA Dept of Ag Credits remain in effect.  (see above)
Morris County (East Hanover)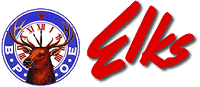 9am to 3pm
Driving Directions
BPO Elks - East Hanover Lodge,  1 Kane Place, East Hanover, NJ  07936
No Classes Scheduled at this time.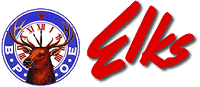 9am to 3pm
281 Chestnut Street, Union, NJ  07983
No Classes Scheduled at this time.
Termite Resources
99A & 99B Forms

Certificates

Treatment Records

NPMA-33 Form
Click HERE to Shop Now!