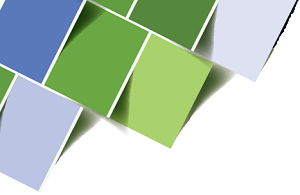 NJPMA - Food Defense /
IPM Workshop
September 25-26th, 2019 - 830a - 415p
Radison Hotel
21 Kingsbridge Drive
Piscataway, NJ  08854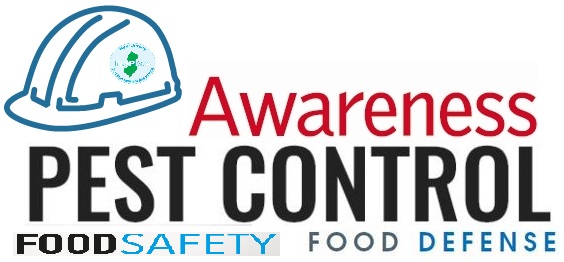 Who should attend?
Those involved in managing food operations or having responsibility for security of food facilities. This includes plant management, quality managers, production managers, supply chain managers, human resource managers, and security managers. 
Learn how Pest Control Operators help keep a food facility safe from intentional contamination or harm.  There are many ways!
Wednesday Presentation - Food Defense: Advanced Awareness for Senior Management
Rod Wheeler - Founder - The Global Food Defense Institute
The New Face of Crime and Terrorism - What are the current threats?  The face of a terrorist.

Product Tampering & Threat Response Workshop.

Engaging "real life" scenario that will have attendee's in a state of awe! What do we do if this situation happens to us?
Intentional Adulteration Rule (FSMA):  What's required for compliance?
Vulnerability Assessments:  How to conduct your own site Vulnerability Assessment. We will look at actual examples of security vulnerabilities.
To Tell the Truth: Learn how to conduct investigations and interviews for workplace related product tampering and critical incidents.
Crisis Management: When All Hell Breaks Loose!  Are you ready?
Active Shooter Readiness and Response: Recognizing the warning signs of a potential active shooter situation.
Rod Wheeler served as Homeland Security/Food Defense & Facility Protection Subject Matter Expert for AIB International. While serving as the Director of the Office of Homeland Security & Emergency Preparedness with the Food Products Association in Washington DC, Rod created and developed an entire series of Homeland Security & Defense programs, to support many food processing, manufacturing and retail corporations in developing and implementing food safety and security plans, procedures, guidelines and food tampering investigations.  Rod has conducted nearly 500 Physical Security Vulnerability Assessments and has written dozens of Security Response and Crisis Management plans for corporations large and small.
Thursday Presentation - Food Handling / IPM
Shannon Sked - BCE, SQF - Western Pest Services
Why FSMA?
Forms of adulteration relevant to pests and pest management.

FSMA Provisions related to pest prevention, pre-requisites.

How does FSMA work.

Examples of pest-prevention pre-requisites and pest specific cGMP's

Pest Plan Development

Stored Product Pest Management
Shannon Sked, B.C.E, SQF Practioner, PCQI Certified. 
Manager of Speciality Services, Entomologist - Western Pest Services

William Hoffman - A.C.E., SQF, AIB, FSPCA - PCQI - Hoffman Exterminating Co.
FSMA, a four letter word that every Service Technician and Service Manager must know, live and love to be successful in the execution of an IPM Pest Control Program in Food Plants.
Program Regulations (SQF, AIB, BRC).

Requirements for the PMP and the Food Safety Team, working together.
Creating YOUR OWN plan for your food facility.

Creation and implementation of plan, scenarios, and problem solving.
William Hoffman, A.C.E, SQF Practioner, AIB Certified, FSPCA - PCQI Certified. 
Owner - Hoffman's Exterminating Co.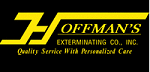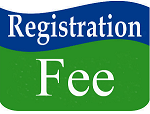 Two - Day Registration
NJPMA Member - $325.00
Non-Member - $450.00
Day #1 - Sept 25
Day #1 is Limited to Just 50 Attendees
NJPMA Member - $225.00
Non-Member - $300.00
Day #2 - Sept 26
NJPMA Member - $150.00
Non-Member - $225.00

Members get to enjoy Express Registration.  Just a few clicks will save you money and get you on your way.  Click HERE for Details!!
Planning on spending the night in Piscataway?  Click HERE to reserve a room a the Radisson Hotel.  Mention the NJPMA to get a Special Rate!





Cat 11 - 3
Cat 18 - 3
Cat 23 - 3
Cat 11 - 2
Cat 18 - 2
Cat 23 - 2