You've taken your Pesticide Training Class, now its time to schedule your NJDEP Exam.    Follow these 3 steps to register for an exam through the NJ DEP.
2. Complete The Application for NJ DEP Pesticide Certification Exam and Mail it to the NJ DEP along with your Certificate of Attendance you received at your class.
3. Commercial Pesticide Applicator Exam Sign-Up Instructions (CORE & Category)
Don't Forget to Study.  Training Manuals are available from your local Rutgers Extension Office.  Click Here for Details.
Results Are Available 2 Weeks After Test Date
If your last name begins with the letters:
A through I click here
J through Q click here
R through Z click here
For Additional Assistance, Please Contact The NJDEP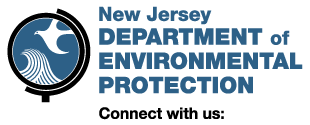 IMPORTANT NJ DEP Phone Numbers:
DEP Licensing Process - (609) 984-6507
General DEP Questions - (609) 984-6507
Schedule Your Exam with the DEP - (609) 984-6614