Pest ID Workshop
Friday, September 30th  | 8am - 12n
Holiday Inn, Piscataway (Formerly the Radisson Hotel)
21 Kingsbridge Rd., Piscataway, New Jersey
We invite you to join us for the NJPMA Pest ID Workshop.  Matt Frye,Ph.D and Jody Gangloff-Kaufman, Ph.D of Cornell IPM program have revised their insect collection to provide hands-on training. A must session for new technicians and a great review for even seasoned veterans and supervisors.  A common sense approach to Pest ID using sight recognition, applying situational analysis, and biology & behavior.
A great opportunity to simplify the very complex subject of Pest Identification.
Our Featured Speakers will be:
Matt Frye,Ph.D 
Jody Gangloff-Kaufman, Ph.D 
Alejandro Calixto, Ph.D.  


Members get to enjoy Express Registration.  Just a few clicks will save you money and get you on your way.  Click HERE for Details!!
Check-In Begins at 7am!
Holiday Inn, Piscataway (Formerly the Radisson Hotel)
21 Kingsbridge Rd., Piscataway, New Jersey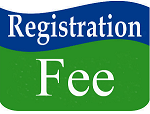 This workshop is limited to just 50 attendees. 
Register Now!

7A General & Household Pests- 8
7D Food Processing - 8
8A General Public Health - 8
8C Campground - 8
PAYMENT/CANCELLATION POLICY:  During this time of increased demand for these courses we are doing our best to make sure we can get everyone who wants a course, into a course.  Due to Limited Capacity, we often sell out.  For this reason, we are strictly enforcing out Payment/Cancellation Policy.   All classes MUST be PAID at least two days in advance.  Cancellations are allowed as long as we are notified by email ( Classes@NJPMA.com ) at least two days in advance.  No-shows forfeit their registration fee, however you may reschedule for a fee of $20.