Technical Workshop
November 30th  | 9am - 12n 

 
Registration Begins at 8am!
Cook Student Center
Rutgers University
59 Beil Road, New Brunswick, NJ  08901
We invite you to join us for the NJPMA Fall Technical Workshop.  This workshop will feature a mix of in-depth sessions featuring the latest research and technology in the pest management industry.  A great opportunity to directly reach the professionals working in the Pest Control Industry.
The Fall Conference will cover the following topics…
Ant Management - Rick Cooper, Ph.D 
Identification of major pest ants of the Northeast U.S.
Ant biology and behavior
Inspection methods
Ant management tactics     
Managing Bed Bugs in Challenging Situations - Changlu Wang, Ph.D
Types of bed bug control difficulties

Infrequent laundering
Clutter
Presence of difficult-to-treat furniture
Resident behavior

Methods to overcome the control difficulties

Preparation vs limited preparation
Using of multiple methods
Paying attention to details
Discarding furniture and other infested items
Using monitors to assist in treatment decision              
House Mouse Spatial Distribution in Apartment Buildings - Shannon Sked, BCE, SQF
Patterns of house mouse movement in multi-family dwellings

Mapping patterns of four buildings during IPM treatments
Long term impacts at 6 and 12 month intervals
Impacts of sanitation and exclusion on distribution
Limitations – understanding the complexity of house mouse palatability for monitoring

Near-neighbor effects of house mouse infestations

Results of evaluating in adjacent units are at higher risk for infestations based on existing infestations next door

Conclusions

Understanding house mouse movement in multifamily dwellings
Importance of monitoring and outer envelope exclusion practices
Importance of bait monitoring


Members get to enjoy Express Registration.  Just a few clicks will save you money and get you on your way.  Click HERE for Details!!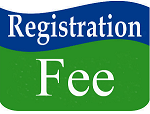 7A - General & Household Pest Control - 6
7D - Food Processing - 2
8A - Gen. Public Health - 6
8C - Campground PC - 2
10 - Demonstration & Research - 6
11 - Household / Health Related - 6
15 - Public Health - 2
18 - Demonstration & Researchalth - 6
23 - Park / School Pest Control - 6
PAYMENT/CANCELLATION POLICY:  During this time of increased demand for these courses we are doing our best to make sure we can get everyone who wants a course, into a course.  Due to Limited Capacity, we often sell out.  For this reason, we are strictly enforcing out Payment/Cancellation Policy.   All classes MUST be PAID at least two days in advance.  Cancellations are allowed as long as we are notified by email ( Classes@NJPMA.com ) at least two days in advance.  No-shows forfeit their registration fee, however you may reschedule for a fee of $20.
Part of our Two for Tuesday Event
Check out our Afternoon Management Workshop