Rodent Roundup
March 30, 2023  | 8am - 5pm
Holiday Inn - Piscataway, NJ
(Formerly the Radisson Inn) 
Check-In and Exhibitor Displays Open at 7am!
We invite you to join us for the NJPMA Rodent Roundup.  This workshop will feature a mix of in-depth sessions featuring the latest research and technology in the pest management industry and how to combat rodents.  A great opportunity to directly reach the professionals working in the Rodent Control Industry.
The Rodent Roundup will feature...
Hands on Demonstrations of the latest Rodent Control methods.

Electronic Monitoring Devices

SPEAKER PRESENTATIONS:
* 2023 Rodent Control Updates for Pest Professionals - Bobby Corrigan, Ph.D., RMC Pest Management Consulting
* Practical Rat IPM: Integrating Pest Biology with Management for Effective Solutions - Matt Frye, Ph.D., Cornell IPM Program
* Rodenticides Toolbox - Sylvia J. Kenmuir, BCE, Senior Technical Services Representative, BASF
* Introduction to House Mice a Public Health Risk - Shannon Sked, Ph.D., Director Western Fumigation
LIVE PRODUCT DEMONSTRATIONS:
* Bell Labs IQ - John Phil, ACE
* Corteva Demonstration – The ActiveSense System - Samantha Forrest
* Envu - Rodent Monitoring System (RMS) - Mitchell Goldstein
* LiphaTech - IGI CO2 - Barry Pitkoff
* PDM/PMG - Burrow RX - Pat Ryan
* Woodstream - The VLink Advantage - Mark Ebner
Special Thanks to our Gold and Silver Sponsors!



Members get to enjoy Express Registration.  Just a few clicks will save you money and get you on your way.  Click HERE for Details!!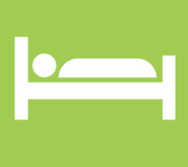 Planning on spending the night in Piscataway?  Click HERE to reserve a room at the Holiday Inn.
Mention the NJPMA to get a Special Rate! 
Hurry, Availability is Limited
Exhibitors Scheduled to Attend: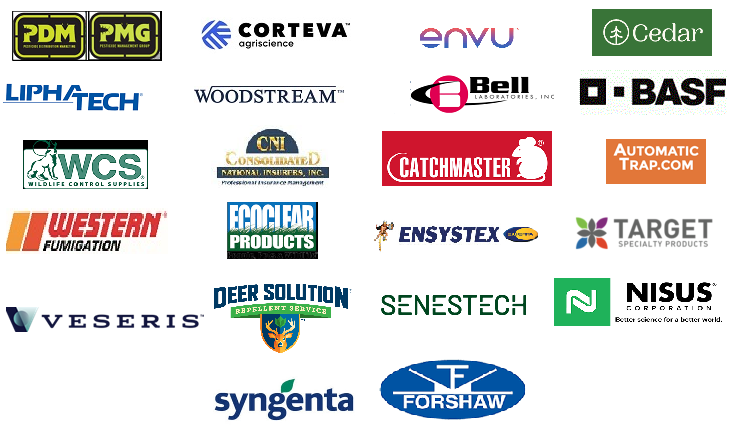 Whether you distribute Rodent Control Products, or anything else, we would welcome you as an exhibitor at our event.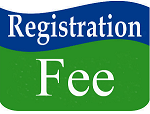 CORE - 2
7A - General & Household Pest Control - 12
7D - Food Processing - 12
8A - General Public Health - 12
8C - Campground - 12
10 - Demonstration & Research - 4
Anticipated Credits
 7a=5.75 | 7f=5.75 | 8=5.75
CORE - 2
11 - Household / Health Related - 3
15 - Public Health - Vertebrate Pest - 3
18 - Demonstration and Research - 3
23 - Park / School Pest Control - 3
PAYMENT/CANCELLATION POLICY:  During this time of increased demand for these courses we are doing our best to make sure we can get everyone who wants a course, into a course.  Due to Limited Capacity, we often sell out.  For this reason, we are strictly enforcing out Payment/Cancellation Policy.   All classes MUST be PAID at least two days in advance.  Cancellations are allowed as long as we are notified by email ( Classes@NJPMA.com ) at least two days in advance.  No-shows forfeit their registration fee.