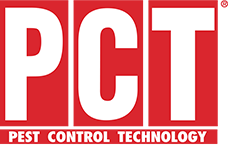 NJPMA, Rutgers to Host Annual Clinic, Trade Show and Clambake
May 24, 2019 — On Aug. 15, NJPMA will be holding the 72nd Annual Clinic, Trade Show and Clambake at Rutgers University, New Brunswick, N.J.  The event is one of the largest on the East Coast with 50 exhibitors and around 500 attendees.   Click Here to read more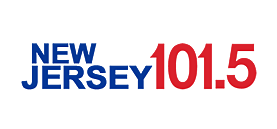 NJ 101.5 FM Interviews Cooper Pest Solutions CEO & NJPMA Member Phil Cooper
April 2018 — With spring finally starting to arrive, there's good and bad news — better weather, but also a proliferation of pests that may be trying to get into your living space.  Phil Cooper, CEO of Cooper Pest Solutions in Lawrenceville, said the spring can see a high volume of ants and mice getting into homes.  Click Here to read more
NJPMA Member Mary Vongas Graces the Cover of PMP!
Pest Management Professional - December 2017 — Women in Pest Management are featutred in the December issue of Pest Management Professional as seven women share their journeys to success, and where they are heading next.
Mary Vongas, NJPMA Member and President of ChemTec of Saddle Brook, NJ, is on the cover, and tells her story. Click here to read the entire article

NJPMA Launches Campaign to Help Hurricane Victims
Livingston, NJ - September 12 2017 -  The New Jersey Pest Management Association has launched a campaign to aid the victims of the recent Hurricanes that have battered both Texas and Florida.  Len Douglen Executive Director of the NJPMA says "We are reaching out since this is a time of need that is unprecedented.  We are hoping we can inspire other state associations to do the same."
Members and Associates of the NJPMA are encouraged to give by clicking on this link + American Red Cross.
NJPMA Pres Speaks With WCBS 880's Kelly Waldron Regarding The Fight Against Lyme Disease
NEW YORK (CBSNewYork) - June 4, 2017 — As WCBS 880's Kelly Waldron reported, some people have advised that if you have a tick attached to your skin, you should take a hot match to it, drop some peppermint oil on it, or even cover it with gasoline.
But Paul Utts of the New Jersey Pest Management Association said there is one tried and true method for removing a tick.  "Really, it is about getting a nice pointed pair of tweezers, grabbing right at the base where it is inserted into the skin, and pulling straight out," Utts said.  And with all the viruses ticks can carry, the last thing you want is to squeeze a tick's body or keep a tick on your own body for any period of time.  If you are in a tick-prone area, Utts said you should use a permethrin-based spray on your clothing.  "Spray this on when you're not wearing your clothes," he said. "Let it dry and it will last for several washings."
NJPMA Names New Associate Director
Livingston, NJ - January 3, 2017 -  The New Jersey Pest Management Association names Ken Healy as its Associate Director.  Ken brings over 30 years of experience to NJPMA spending 20+ years working in Marketing,  Research and Software Development related to Television Industry.  Over the last ten years he has owned and operated his own Computer Consulting Firm.
Ken will be chiefly responsible for building and retaining membership in NJPMA, upgrading the associations technology, as well as the coordination of membership meetings and the development of continuing education opportunities.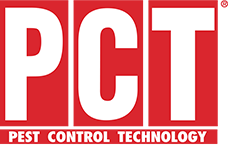 NJPMA Prepares for 19th Annual Cockroach Derby
LIVINGSTON, N.J. - August 17, 2016 -
The New Jersey Pest Management Association is making final preparations for tomorrow's "Cockroach Derby," one of the highlights of the annual NJPMA clinic, trade show and clambake. Now in its 18th year, this lunch-hour race offers a fun diversion for the more than 500 pest management professionals attending a full-day of educational seminars led by leading pest management experts. 
Click HERE to read the entire article.

Presidential Cockroach Race at Rutgers
New Brunswick, NJ - August 20, 2012
- They can be slimy, unwelcome, unpopular and hard to get rid of. Some people say we're talking about politicians and insects. The New Jersey Pest Management Association held their 15th annual presidential cockroach race this summer at Rutgers University.  Click
HERE
to see more.