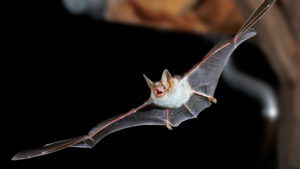 Bat Exclusion Pros:
The weather is warming up, overnight freezes are mostly behind us, and the early April forecast looks great for starting your bat exclusion jobs.  This is your seasonal reminder that bat exclusion can be done during April in New Jersey.  Remember to follow our state guidelines for bat exclusion.  
Please pay attention to the weather, including temperature at dusk when deciding how long to leave excluders up at a site.  Bats aren't active when the weather is cool (or very windy or rainy), so you may need to leave excluders in place longer than normal to have at least 3 consecutive evenings above 50° F.  When in doubt, give it some extra time.
If you start an exclusion job toward the end of April, you can leave the excluders in place into early May to be sure all the bats have had a chance to leave the building, before sealing up.
Bat exclusion should not be done from May 1-July 31 (maternity season) or from October 16-March 31 (hibernation season - many bats hibernate in buildings).
General reminders:
You can inspect and block openings between the bats' roost and the human living areas (i.e. the space beneath the attic door, holes in ceilings or walls, etc.) at any time of year, since doing so will not disturb or trap bats, it just prevents them from coming into contact with people or pets inside the home.
If a homeowner is unhappy about the timeline, you can explain to them that the guidelines protect bats and people by insuring that exclusion is done effectively, working with the bats' natural rhythms.  Doing an exclusion at the wrong time is more likely to result in bats getting into their living space and/or to cause illegal harm to the animals.

If an urgent situation comes up, I'm happy to discuss it with you.

For health-related concerns, residents should contact their local health department.
You can find lots more info on our new NJ Fish and Wildlife Bat Conservation webpage and Bats in Buildings webpage.
As always, free bat houses are available for your customers who'd like to give their bat colony a new place to roost - just contact me or Rutgers University to reserve one.  The best place to mount a bat house is in a sunny spot on a building - experience shows this is far more successful than bat houses mounted on a pole or post.  Best time to put one up is before bat exclusion starts.
News:  Effective March 31, 2023, the Northern Long-eared Bat has been up-listed to endangered by the US Fish & Wildlife Service.  This status change does not affect how lawful bat exclusion is done, and you are not expected to identify the species of bats you are evicting.  But I wanted to make you aware and encourage you to be "on watch" for bats or bat droppings that are much smaller than you typically see (Big Brown Bats are by far the most common "house bats"; Northern Long-eared Bats are about half the size).  We do have numerous records of Northern Long-eared Bats from NJ buildings, even some during the winter.  Please let me know - ideally with photos - if you think you've found small bats/droppings.
I noticed the NWCOA Bat Standards Certified course is now being offered online on demand, if anyone's looking for a quick training option.
Please share this reminder with others from your company.  I'm happy to answer any questions and to add more people to the email list, just let me know.  Also let me know if there's anything else bat-related you would like to hear more about.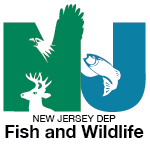 MacKenzie Hall

Biologist

New Jersey DEP Fish and Wildlife

Endangered and Nongame Species Program

PO Box 394 (mail) or 1255 County Rd 629 (packages)

Lebanon, NJ 08833

MacKenzie.Hall@dep.nj.gov │ 908.236.0184
Managing Your Fish and Wildlife Since 1892