IPM Techniques for Food Processing Online Workshop
Tuesday, January 31st  | 8am - 10am

 
Online Check-In Begins at 7am!
We invite you to join us for the NJPMA IPM Techniques for Food Processing Online Workshop presented by Catchmaster.
This online workshop will feature a mix of in-depth discussions featuring the latest research and technology in the pest management industry focusing on IPM techniques for food processing .  
The Workshop will cover the following topics…
Services

Equipment and Products

Mapping

Inspections

Report and Audit Prep
Featured Speaker:
Chris Phillips, ACE of AP&G / Catchmaster


Members get to enjoy Express Registration.  Just a few clicks will save you money and get you on your way.  Click HERE for Details!!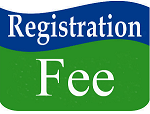 IMPORTANT INFORMATION FOR THOSE SEEKING ONINE CREDITS
Our Online Workshop is Considered In-Person by the NJDEP.  Earn 100% of Offered Credits by attending.  NO 25% LIMITATIONS!
Government issued photo ID is required and will be verified prior to and immediately after the  meeting (i.e. will not be video recorded)
Attendees must be visible throughout the entire session (with live video on) and must stay to the end.
Polls will be randomly scheduled, & attendance will be visually monitored by a moderator.
Call-ins (audio only) are not eligible for pesticide recertification credits; you need a computer/phone/tablet with *live* video capability.



7A - General & Household Pest Control - 4
7D - Food Processing - 3
8A - General Public Health - 4
11 - Household / Health - 4
15 - Public Health - Vertebrate Pest 2
18 - Demonstration and Research 4
23 - Park / School Pest Control 4
PAYMENT/CANCELLATION POLICY:  During this time of increased demand for these courses we are doing our best to make sure we can get everyone who wants a course, into a course.  Due to Limited Capacity, we often sell out.  For this reason, we are strictly enforcing out Payment/Cancellation Policy.   All classes MUST be PAID at least two days in advance.  Cancellations are allowed as long as we are notified by email ( Classes@NJPMA.com ) at least two days in advance.  No-shows forfeit their registration fee, however you may reschedule for a fee of $20.