Flea & Tick Management Workshop 
Tuesday, June 29th  | 8am - 900am 
Online Check-In Begins at 730am.
Hosted by:
Dr. Nicky Gallagher
Technical Services Manager - Syngenta
We invite you to join us for a 60 minute Presentation on Managing Fleas and Ticks.  followed by a Q&A Session.   A great opportunity to for YOU AND YOUR STAFF  to directly reach professionals working in the industry. Flea control can be very challenging. However, with diligence and the correct tools, even the most stubborn flea problems can be surmounted. Best practices for flea management include an integrated pest management (IPM) approach. IPM includes multiple tactics aimed at reducing the potential for flea infestation as well as implementing control measures.
With a steady increase in the incidence and spread of tick-borne diseases, homeowners, public health officials and the pest control industry must know how to manage or control a tick problem. Additionally, tick control can be an excellent add-on service for your business to help keep these pests out of your customers' properties. This presentation will discuss the importance of both flea and tick identification, public health concerns and tools available for flea & tick management.
Dr. Nicky Gallagher joined Syngenta Professional Solutions in 2012 and serves as the Technical Services Manager for the Midwest and Northeast Professional Pest Management Market.  Dr. Gallagher has a strong background in urban entomology with over 15 years' experience. Former positions include a Staff Research Associate position in the entomology department at The Ohio State University and as a Development and Technical representative for DuPont Professional Pest.  She maintains responsibility for all phases of field testing and technical support within her region and coordinates numerous research programs with university researchers and cooperators. Dr. Gallagher holds a B.S. from the College of Mount Saint Joseph (Cincinnati, Ohio), along with an M.S. and a Ph.D. from The Ohio State University.



Take advantage of Member Discounts on this workshop by registering your employees in your Company Profile.  Click HERE to find out how!
Members get to enjoy Express Registration.  Just a few clicks will save you money and get you on your way.  Click HERE for Details!!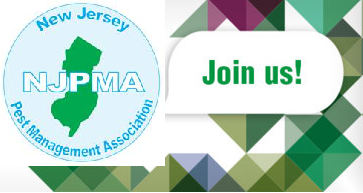 NJDEP Credits - 3B Turf - 2 /  7A General & Household Pest Control - 2 / 8C Campground - 2 / 8A General Public Health - 2
NYDEC Credits - 3A Ornamentals - 1.0, 3B Turf- 1.0, 7A Structural & Rodent Control - 1.0, 8 Public Health - 1.0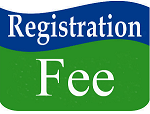 PAYMENT/CANCELLATION POLICY:  During this time of increased demand for these courses we are doing our best to make sure we can get everyone who wants a course, into a course.  Due to Limited Capacity, we often sell out.  For this reason, we are strictly enforcing out Payment/Cancellation Policy.   All classes MUST be PAID at least two days in advance.  Cancellations are allowed as long as we are notified by email ( Classes@NJPMA.com ) at least two days in advance.  No-shows forfeit their registration fee, however you may reschedule for a fee of $20.