Tuesday, December 5th  9a – 5p
Onsite Check-in, Breakfast and Exhibitor area open at 8am!
Embassy Suites - Piscataway Somerset
121 Centennial Avenue, Piscataway, NJ
We invite you to join us for a Business Roundtable event for business owners and senior management.  This workshop will feature a mix of in-depth sessions featuring topics in the pest management industry and beyond.  A great opportunity to directly reach professionals working to shape Sales, Finance, Business Systems and Marketing.
Breakfast and lunch included.
Speakers 
Patrick Baldwin / FRAXN 
Phil Cooper /  EOS
Cal Thomas / Sandler Selling Systems
George Williams / Nisus
Topics 
FRAXN – Your Pest Control Financials optimized.
EOS -  A business operating system for success.
Sandler Selling Systems - Seven-step system for successful selling.
Nisus – Marketing:  Generational Buyers and How They Impact Our Industry.


Members get to enjoy Express Registration.  Just a few clicks will save you money and get you on your way.  Click HERE for Details!!
Visit our Sponsors at the Exhibitor Tables: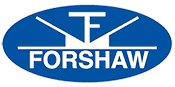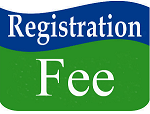 NJPMA Members - $0.00 - No Charge!
Non-NJPMA Members - $75.00 
We are limited to just 40 attendees, first come, first serve!  Please only 1 attendee per company.