REGISTRATION CLOSES 9/28/23 AT 7PM.
Friday September 29th  7a – 2p
Douglas College Student Center
100 George Street (Room 108)
Rutgers University, New Brunswick, NJ
We invite you to join us for the 2023 NJPMA Bed Bug Workshop.  This workshop will feature a mix of in-depth sessions featuring the latest research and technology in the pest management industry and how to combat Bed Bugs.  A great opportunity to directly reach the professionals working in the Bed Bug Control Industry.
Speakers / Topics
Technical Update: Dini Miller PhD.

Evolution of Control Methods for Bed Bugs - Use of Sterifab:

George Williams ACE, PHE-Nisus
Strategic Bed Bug Management - Aprehend Biological Bed Bug Control:

Nina Jenkins, Ph.D.- CondioTech
Research Update on Bed Bug Resistance:

Jin-Jia, Rutgers University Dept. of Entomology
TRUDEXT - How and Where to Use: Lisa DiDomenico, Envu
Exhibitors will be on hand to showcase the latest Bed Bug eliminating products beginning at 7am and throughout the day.


Members get to enjoy Express Registration.  Just a few clicks will save you money and get you on your way.  Click HERE for Details!!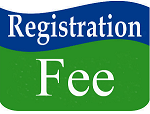 7A - Gen. & Household Pest Control - 8
8A - Gen. Public Health - 8
CORE - 1
7a - Structural & Rodent Control - 4.0
8 - Public Health Pest Control - 4.0
11 - Household / Health Related - 8.0
18 - Demonstration and Research - 8.0
23 - Park / School Pest Control - 8.0
Brought to you with the assistance of;